Become an Instructor
Get Certified in the Original and/or Adapted Tai Chi Fundamentals® Programs
Teaching tai chi is a great way to help make a difference in other people's lives while keeping your mind and body balanced, flexible and strong in the process.
At Tai Chi Health, we have high standards. Our programs are developed by traditionally trained tai chi practitioners and influenced by decades of collaboration with physical and occupational therapists. They are excellent stand-alone programs that also give you a solid foundation for learning the more challenging traditional Yang Style tai chi if you choose.
Original Tai Chi Fundamentals® Program Certification Requirements
Tai Chi Fundamentals® Adapted Program Certification Requirements
Note: TCFA certification is a prerequisite for attending the Tai Chi Prime Leader Training and becoming a Tai Chi Prime Course Leader.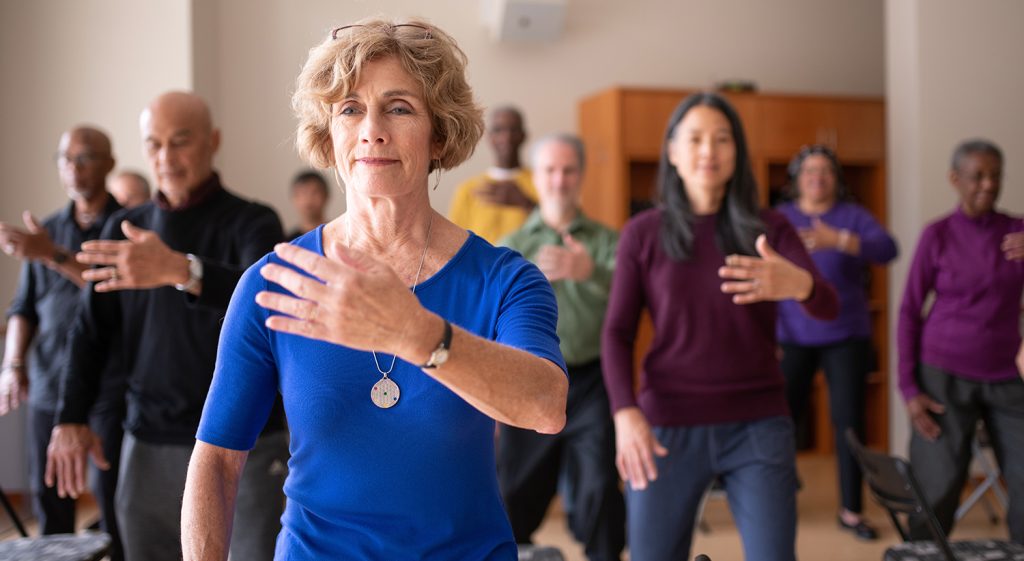 The great news is that by becoming certified in our programs, you will have the skills to effectively teach tai chi and be able to launch a part or full-time career teaching if you wish. Many of our instructors have been teaching tai chi for many years to people with a wide range of abilities.
We list Certified Instructors on this website and endorse them as individuals who have demonstrated the knowledge and skills for accurately and effectively teaching this program.