Tai Chi Prime Class Curriculum
Classes meet for 90 minutes, 2x weekly for six weeks and engage a variety of learning modalities. Traditional Mind Body Skills Training (e.g., centering, breath awareness, relaxation, and flow) is integrated into all movement instruction.
Each class session follows a similar format and includes: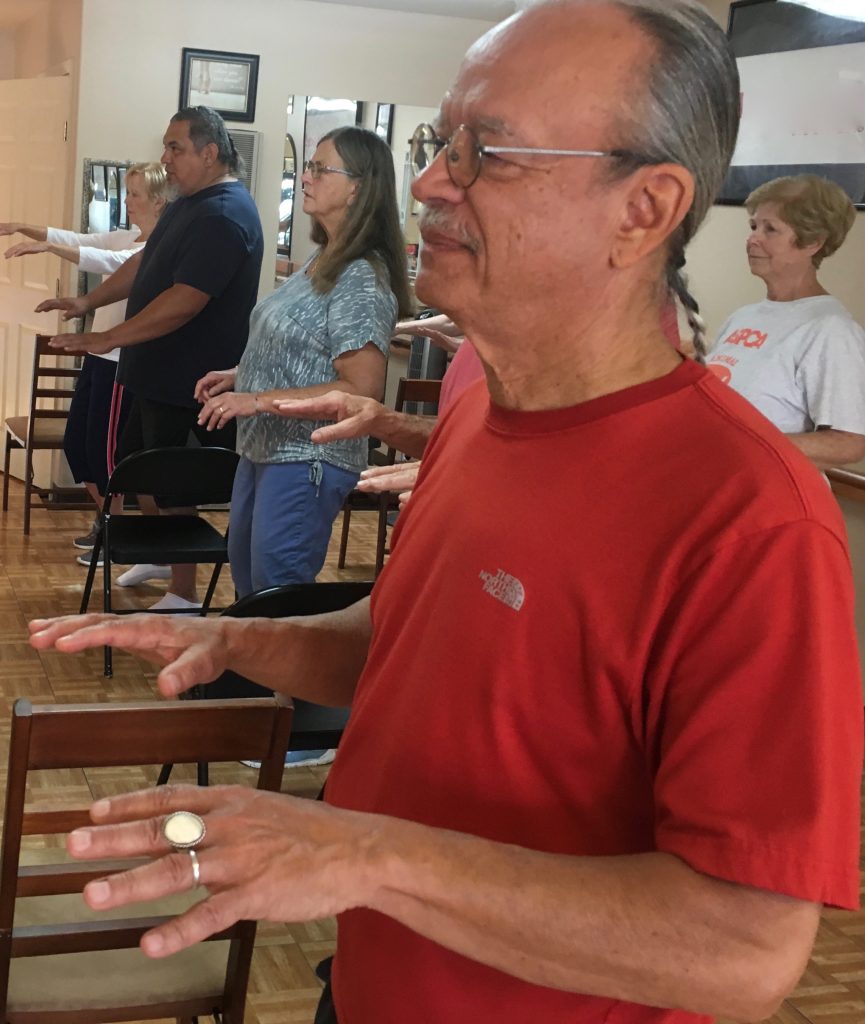 Opening: orientation to the day, questions/answers from last session (5 min).
Warm-ups for flexibility and strength and Basic Moves instruction (building blocks for learning TCF Short Form) (20–30 min).
Informal teatime: exercise break, conversation, community building. (10 min).
Seated activities: qi gong instruction, home practice coaching, group discussion on a range of topics (20–30 min).
TCF Short Form (instruction in a simplified Yang Style form) (20–25 min).
Closing: reminders for home practice, next class preview and Group Circle (5 min).
Participant Comments
"The pace was perfect – the teaching was very careful & precise. Good individual guidance. The other participants were delightful – I will miss them"
"… the quality of the instruction was tops!"
"The DVD helps so very much for home practice."