Tai Chi Prime Overview
Tai Chi Prime is a six-week evidence-based class series which has been proven to reduce the risk of falling. Classes feature instruction in tai chi and qi gong basics, home practice coaching, DVDs for home practice, and exercises to embed into activities of daily living. Published research has shown that participants had significant improvement in cognitive skills, balance, strength, and mobility.
A unique feature of Tai Chi Prime is that all participants have a chair by their side to touch for balance when needed. This helps them balance for longer and develop increased leg strength and good postural alignment, two key ingredients for improving balance.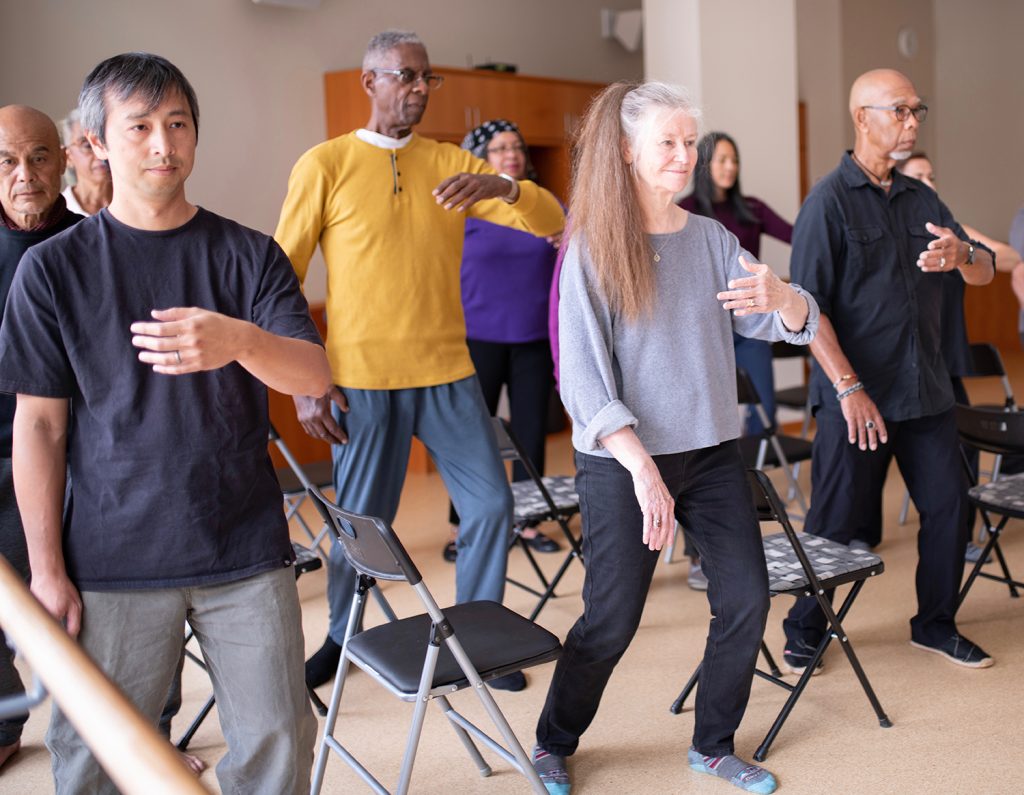 Classes are 90 minutes and meet two times per week for six weeks. Participants practice at home with DVDs and practice Fab Four Basic Moves for Balance during ordinary activities such as brewing coffee, washing dishes, or waiting for anything.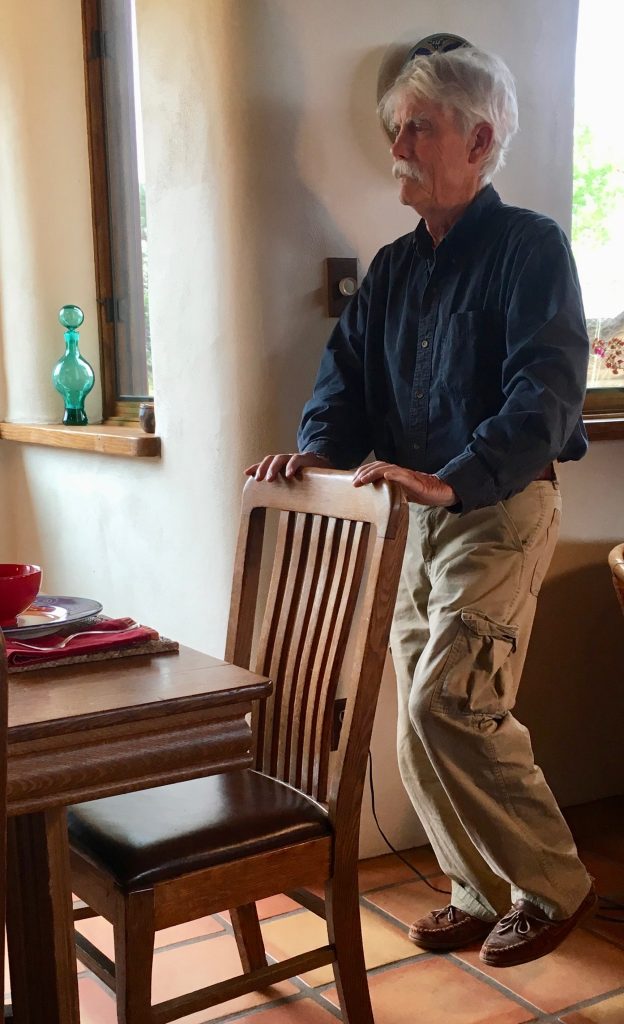 Unlike most tai chi classes in which participants follow the leader the entire time, Tai Chi Prime utilizes a variety of teaching modalities to support independent learning and foster a sense of community. Each class includes standing classroom-style movement instruction, qi gong and group discussions while seated in a circle, and informal teatime. The curriculum intertwines learning and reflection, movement and stillness, analysis and intuitive experience, and listening and sharing.
Here's what participants say about Tai Chi Prime:
"This is the best course I've ever taken!"
"The pace was perfect – the teaching was very careful and precise."
"Thank you for getting a couch potato to enjoy moving."