Learn the ROM Dance®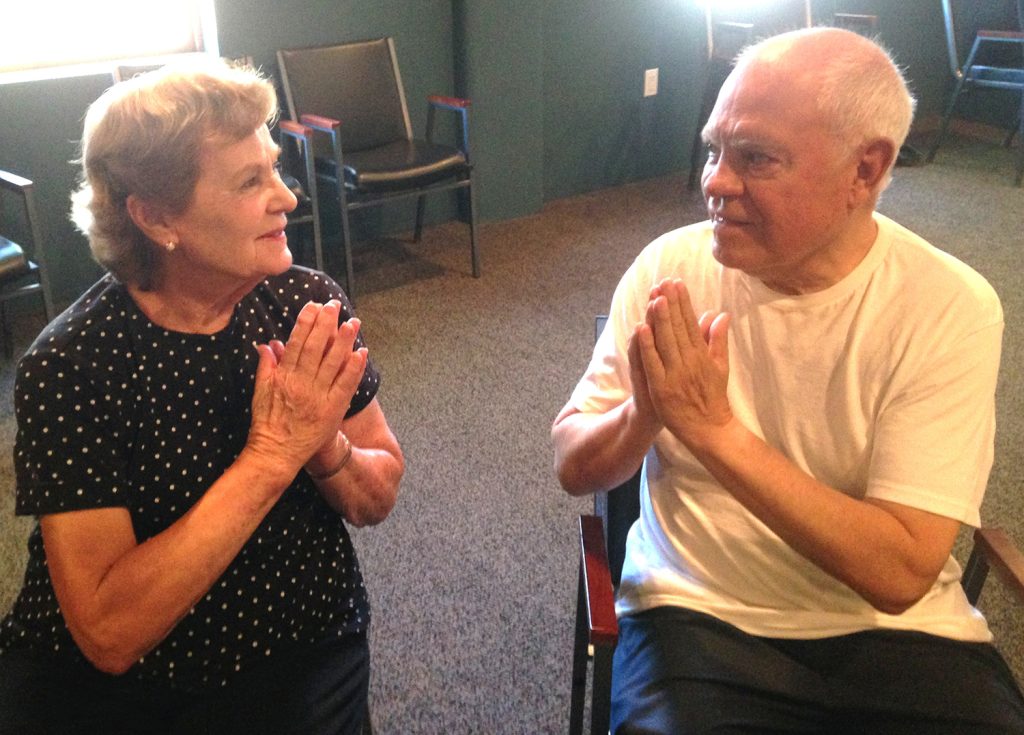 The ROM Dance is a safe and easy to learn exercise that you can practice at home or with a group. Simply purchase the ROM Dance® Home Practice Kit and follow along with the DVD as a daily routine. Once you are familiar with the movements, you can play the ROM Dance® verse and music CD to accompany your movements. Or, learn the verse and the movements, then flow with ROM Dance® Reflections and Currents music.
We no longer provide certification in the ROM Dance® Program. Because it is easy to learn, you can practice with the DVD and book to gain skill in performing the movements. If you would like to teach the ROM Dance®, take some time to memorize the movements and the verse so that you can effectively lead a class and be responsive to participants as you teach. Enjoy!
Home health and long-term care facilities purchase the ROM Dance Professional Media Kit to learn and lead the routine for individual and group practice, or to play the DVD for residents to follow. The ROM Dance is introduced during Course One: Tai Chi Fundamentals Program Basic Moves Training.